| | | |
| --- | --- | --- |
| | Expressing energy | |
Actual Ton
Duration
1 day
Start
24.07.2021 06:00
End
25.07.2021 06:00
Cycle position
8/13
Global cycle
Duration
13 days
Start
17.07.2021 06:00
End
30.07.2021 06:00
Waqhaquib´, Ton 8, Number 8
(Ton, masculine principle, objective, intention)
Night 4 - Reaction - Listen

Expiration / Descend

Harmony, synchronization

Rain and Water

Harmony
The Intention of Eight is Harmony.

Eight carefully shows consideration for all evidence to reach a balance of justice. Eight is the tremendous power of the fractal organization, "As above, so below" or "as outside, so inside"..
From simplicity to infinity, the energy of Eight organizes all levels of creation. It is the one that gives form and works on integrity.
All the different points of view and angles are visible and acceptable, since it is the only way to be in harmony. It is embracing our imperfections.

Symbolizes: Justice, receptivity, coherence, liberation from ego, trust.

Read more
| | |
| --- | --- |
| | Ton 8, Number 8 also expressing in.. |



Actual Kin
Duration
1 day
Start
24.07.2021 06:00
End
25.07.2021 06:00
Cycle position
17/20
Global cycle
Duration
20 days
Start
08.07.2021 06:00
End
28.07.2021 06:00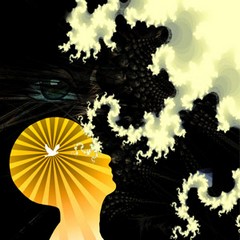 Harmony, unknown artist
"It is wrong to think that man must fight to survive.
Man should harmonize to remain eternal."
Noj, Caban, Earth, the cosmovision
(Kin, feminine principle, character, sentiment)
Intelligence, connection with the universe, synchronicity, talent

Day to take decision

Element: Fire
Color: Red
Direction: East
Animal: Coyote
Body part: Brain
Opposite elements: Communion / Individualism
Synchronicity, movement, intuition, connection with the All, selflessness, intelligence, adaptation, integration, perception, balance, clarity, wisdom, communication, loss of knowledge for the discovery of talent

Slow and heavy, individualism, inflexibility, vanity
Noj is the intelligence, the Cosmovision, the ability to integrate its environment, the heart and energy of the thinking and knowledge.
It is the manner to perceive the universe, to synchronize with it.

"Each and every spirit is different but - The Voice - of all hearts is Unique"

Noj gives advice on how to manage the new project, it gives the movement, the behavior, the talent to realize.

Read more